Reception Location
Vilas Park Shelter
We will be hosting a reception for friends and family in the Vilas Park shelter from 4pm to 10pm. Dinner will be around 6pm.
1602 Vilas Park Drive
Madison, WI 53715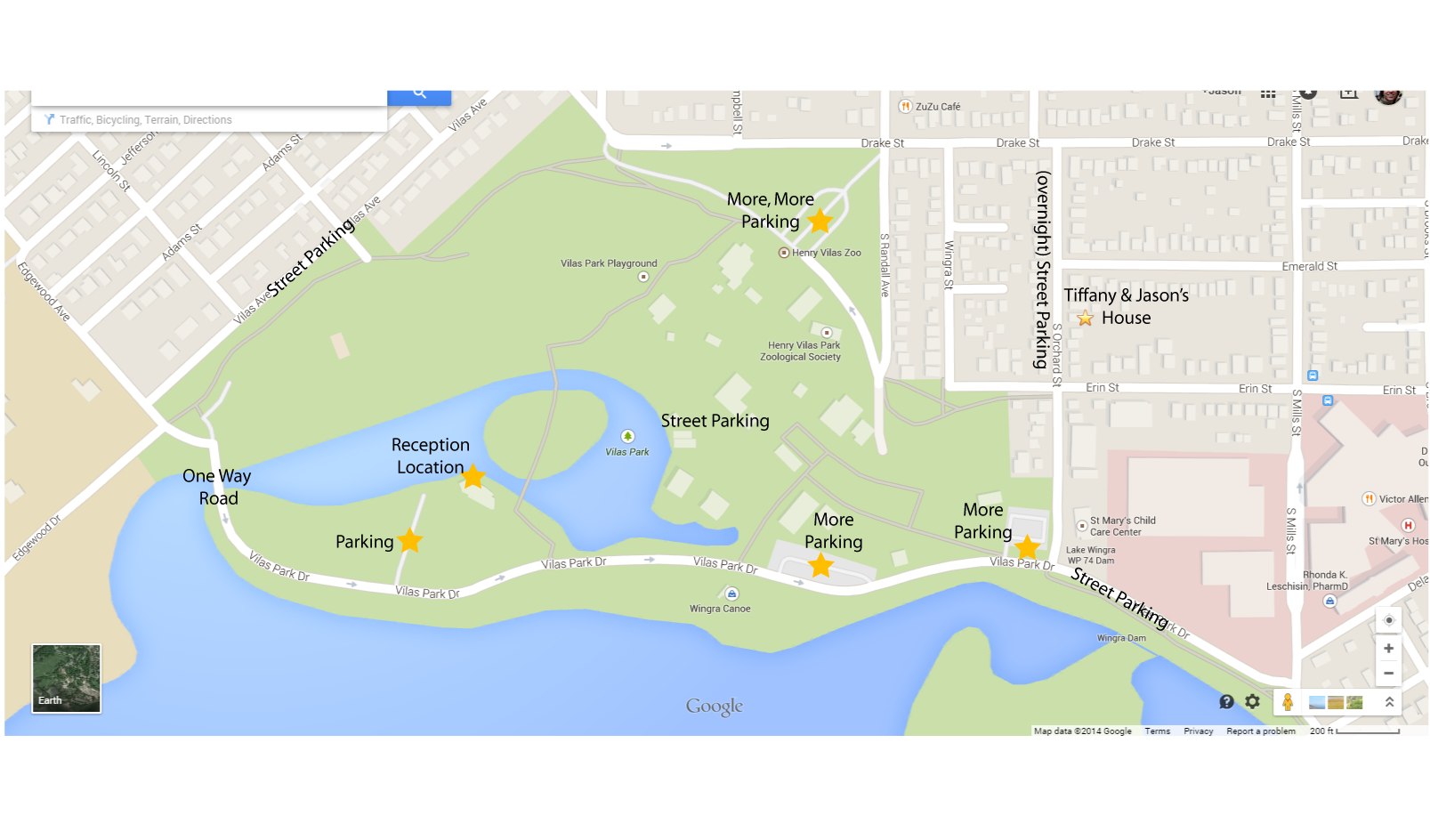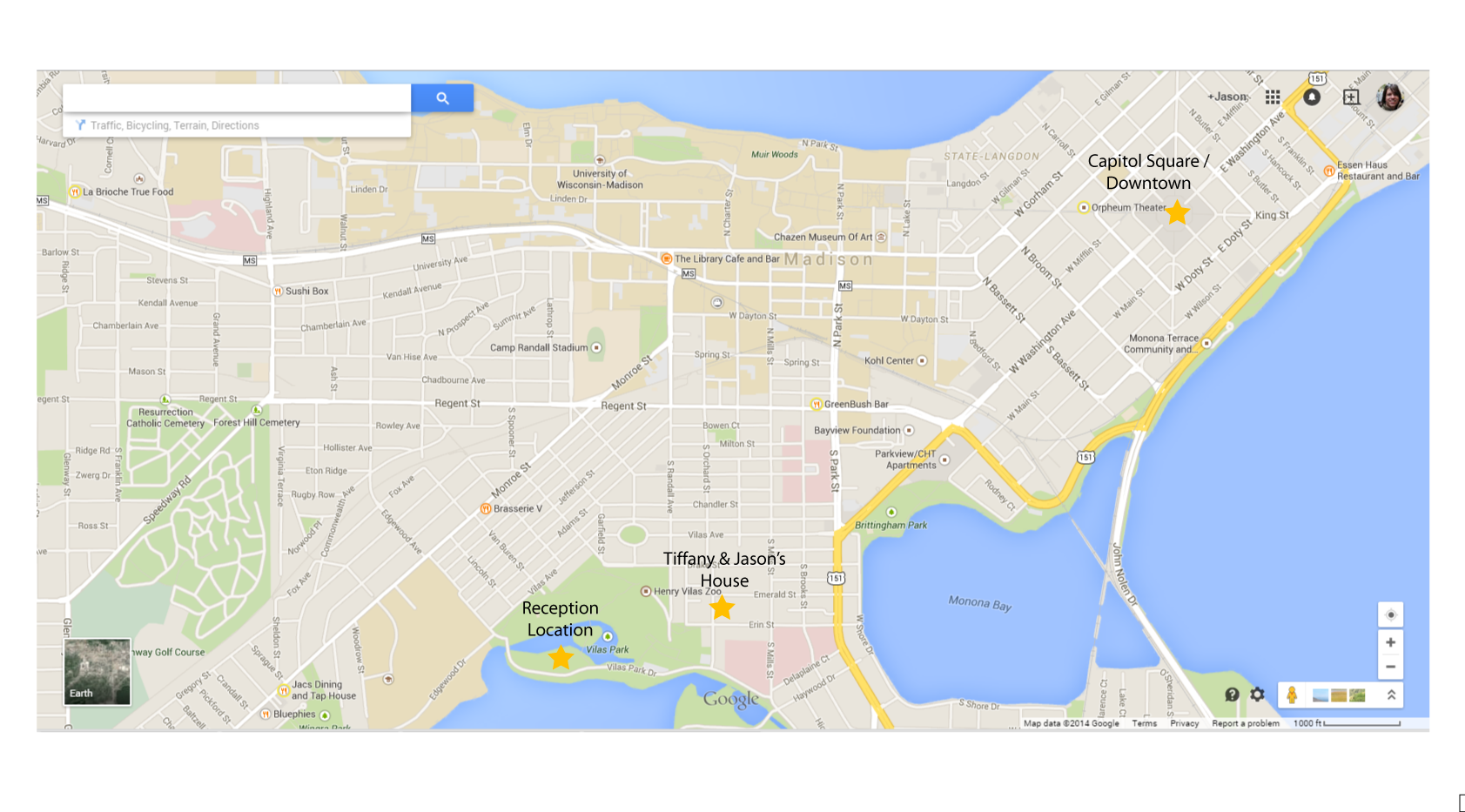 Traveling to Madison
Madison Airport
Conveniently located in Madison a few miles away from the hotels. There is bus and taxi service to anywhere in Madison. The airport is small, so sometimes tickets are pricey.
Chicago O'Hare/Midway Airports
You may consider flying into one of the Chicago airports and taking a 3-4 hour bus to Madison. The buses stop in the center of Madison by the University. Several hotels are near the bus stop, and taxis are easy to catch from the stop. Bus companies include Badger Bus, Van Galder, and Megabus.
Accommodations
Link to a Google Map search for hotels in the area. The reception will be in Vilas Park, next to the Vilas Zoo and north of Lake Wingra (bottom left of map).
Modern Hotel* that is located the closest to our reception in Vilas Park. Also located near Camp Randall Football Stadium, UW-Madison Campus, and Monroe St. shops and restaurants. Approx. 2 miles from the Capitol
*Modern hotels really like to just use clear glass to divide the bathrooms from the sleeping area.
Good hotel. 0.5 miles from the Capitol and 1.5 miles from the reception in Vilas Park. Located in a good shopping and restaurant neighborhood.
For the thrifty traveler, there is a hostel in downtown Madison. Several blocks from the Capitol and 2.0 miles from the reception in Vilas Park.